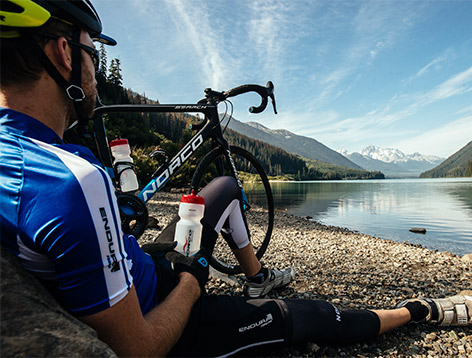 Brands We Distribute
At Live to Play Sports, we know that the right equipment can be the difference between a good day and an unforgettable experience. That's why we represent the most highly regarded cycling gear from around the world and make it available through specialty dealers near you.
Below is a complete list of brands Live to Play Sports distributes in Canada:

At Live to Play Sports, we believe in local bike shops. They help us to connect with passionate cyclists like you. We also appreciate that modern consumers expect to be able to do research and make purchases online. Thanks to a new program called Buy Local Now, we can combine the convenience of online shopping with the expert service provided by our highly trained LTP Sports Dealers.
Filter Brands
Filter by Brand Category
Filter Alphabetically
Wahoo Fitness
iPhone-powered cycling with wireless sensors and phone apps
Wireless cycling and fitness technology that uses your mobile device to connect your real-time activity stats to online apps.
Wald
Quality bicycle baskets
Wald has been around since before Henry Ford's Model T. Wald bicycle baskets, racks, and fenders provide simple solutions to a complex global problem and can help you make the world a better place. Installing a bicycle basket allows you to bring home gallons of milk without burning through tanks of gas and drums of oil. Riding a bike with fenders and a rack lets you get to and from work safe and dry. Wald is a company dedicated to producing durable bicycle accessories that increase the functionality of your bike. We hope you'll be as excited about it as we are.
Products Offered
PANNIER RACKS
TRAINING WHEELS
Wellgo
A complete offering of pedals and pedal accessories
Widely used pedal manufacturer for OEM bicycles and aftermarket. Wellgo's broad range covers many riding disciplines from extreme mountain biking to recreational touring. Wellgo pedals are known for their value-driven appeal with overall durability, fit and feel.
Wheels Mfg.
Service Department essentials. Derailleur hangers, bearings, small parts, nuts and bolts, and small part tools.
High-quality bicycle derailleur hangers to fit all major makes and models, small parts, repair parts, and specialty tools designed and manufactured in Louisville, Colorado.
Products Offered
BOTTOM BRACKETS
BRAKES SMALL PARTS
CASSETTES SMALL PARTS
FRAME PARTS
HANDLEBARS SMALL PARTS
HEADSETS SMALL PARTS
HUBS SMALL PARTS
PEDALS SMALL PARTS
SEATPOSTS SMALL PARTS
TOOLS
TUBE ACCESSORIES

WTB
Performance saddles, rims and tires.
WTB was founded in 1982 in California, to create durable and reliable mountain-specific equipment. Today, WTB is a global enterprise for trail riding, transportation, recreation and elite racers around the world. WTB continues to innovate bringing the market options including 27.5+ rim and tire options and class leading saddles.
Products Offered
HANDLEBAR GRIPS
HUBS
RIMS
SADDLES
TIRES
TUBES
WHEELS