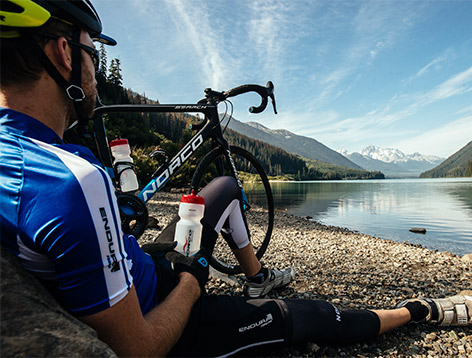 Brands We Distribute
At Live to Play Sports, we know that the right equipment can be the difference between a good day and an unforgettable experience. That's why we represent the most highly regarded cycling gear from around the world and make it available through specialty dealers near you.
Below is a complete list of brands Live to Play Sports distributes in Canada:

At Live to Play Sports, we believe in local bike shops. They help us to connect with passionate cyclists like you. We also appreciate that modern consumers expect to be able to do research and make purchases online. Thanks to a new program called Buy Local Now, we can combine the convenience of online shopping with the expert service provided by our highly trained LTP Sports Dealers.
Filter Brands
Filter by Brand Category
Filter Alphabetically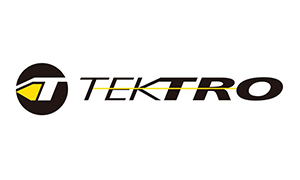 Tektro
Brakes, levers and brake accessories
Asian manufacturer of complete brake systems. Tektro produces a mix of disc brakes, rim brakes, brake levers and brake accessories for all cycling styles. Tektro brakes are value- and performance-driven and withstand some of the toughest riding and testing standards.
Products Offered
BRAKE PADS
BRAKELEVERS
BRAKES - DISC
BRAKES - RIM
Terrene
It's all about the ride—it always has been.
It's all about the ride—it always has been. At Terrene, we put riding at the center of the experience and understand what matters most—be it an afternoon on your favorite stretch of trail, a long day out in the wilderness. We took what we have learned through decades in the bicycle industry to bring you tires that are designed to ride how you do. From the very beginning of the process until the tread hits the dirt, we bring together our experience in product development and a passion for riding to create tires that are ready to ride for people that live to.
Products Offered
Studded and Studdable Fat Bike Tires
Studded and Studdable Winter Commute Tires

Thomson
Performance seatposts, stems and collars
Since 1994, Thomson has produced patented bike components specializing in seatposts, stems and collars. The metal fabrication and manufacturing utilized at Thomson is world class, and produces top tier products with the ultimate in strength and weight-savings principles.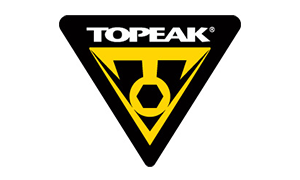 Topeak
Innovative, high performance bike accessories
At Topeak, innovation is what they do best. It's part of their culture. And over the last 20 years they have received an avalanche of awards and accolades for cycling products that continue to set the benchmarks for performance, style, light weight, and durability. This has led Topeak to become the most successful cycling accessory company in the world. But what Topeak is most proud of is the way its products increase the enjoyment or people who love to ride. Sure… they are driven by innovation, but also by a passion for cycling. Life is distilled down to the ride. That's why Topeak says the ride equals life. At Topeak they know this feeling well.
Products Offered
BAGS
BAR ENDS
BASKETS
BOTTLE CAGES
CHILD CARRIERS
COMPUTERS
DISPLAY RACKS
FENDERS
LIGHTS
MIRRORS
PUMPS
PANNIER RACKS
REPAIR STANDS
TIRE ACCESSORIES
TOOLS
TRAILERS
Tri-Flow
Chain lube and other bicycle care products
Tri-Flow offers a complete selection of lubricants, greases and degreasers in order to improve the overall performance and durability of your bicycle. Used by some of the top performing athletes and commuters, Tri-Flow has proven to be one of the top performing lubricants in the industry today.
TRP
Top performance brake systems
TRP brakes are designed for superior levels of performance and durability achieved through the use of advanced production techniques, accurate processing and meticulous quality control. By using exotic materials such as carbon fiber, titanium and TT6 aluminum, TRP brakes set a new industry standard for lightweight and precise control. TRP brakes are extensively tested for reliability and safety on- and off-road—by a company with more than 20 years of experience designing and manufacturing bicycle brake systems.
Products Offered
BRAKELEVERS
BRAKES - DISC
BRAKES - RIM
Truvativ
Bottom brackets, MTB cockpit, MTB cranks, MTB chainguides, and MTB pedals
Owned and developed by SRAM, Truvativ continues to be a go-to brand for a wide variety of bottom brackets and MTB specific components. Truvativ's bottom bracket offering is extensive to meet the various standards in today's road and MTB markets. Truvativ MTB components, tested and developed by their elite team of riders, push the envelope in performance, light weight and overall durability while still adding a flare of design. MTB components include a wide variety of bars, stems, seatposts, cranks, chainguides, and pedals for multiple riding disciplines.
Products Offered
BB
CHAINGUIDES
CHAINRINGS
CRANKS
HANDLEBARS
PEDALS
SEATPOSTS
STEMS
TOOLS