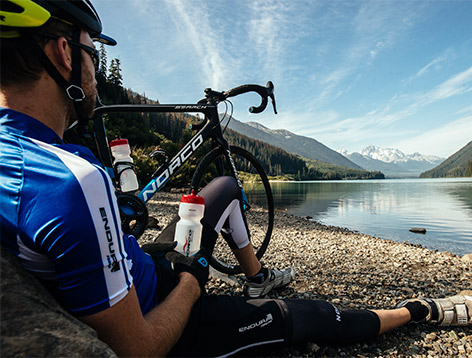 Brands We Distribute
At Live to Play Sports, we know that the right equipment can be the difference between a good day and an unforgettable experience. That's why we represent the most highly regarded cycling gear from around the world and make it available through specialty dealers near you.
Below is a complete list of brands Live to Play Sports distributes in Canada:

At Live to Play Sports, we believe in local bike shops. They help us to connect with passionate cyclists like you. We also appreciate that modern consumers expect to be able to do research and make purchases online. Thanks to a new program called Buy Local Now, we can combine the convenience of online shopping with the expert service provided by our highly trained LTP Sports Dealers.
Filter Brands
Filter by Brand Category
Filter Alphabetically
Cane Creek
Precision headsets, suspension seatposts, and high performance rear suspension.
Engineering and innovation are cornerstones to the Cane Creek line. The most comprehensive assortment of headsets in cycling. The Thudbuster seatposts add miles of smiles to any bike. Their rear suspension lineup is industry leading and offers riders the ultimate in performance.
Products Offered
HEADSET ACCESSORIES
HEADSETS
REAR SUSPENSION
Crankbrothers
MTB perfomance pedals, wheels and cockpit parts
Based in Southern California, crankbrothers combines the ultimate synergy of innovative design and purposeful performance-driven product. Crankbrothers is simply the best way to make any great mountain bike better. Crankbrothers produces an array of MTB components including pedals, wheelsets, bars, stems, seatposts, saddles, pumps and mini-tools.
Products Offered
BAGS - WHEEL
BB
CHAINRINGS
HANDLEBAR GRIPS
HANDLEBARS
HEADSETS
PEDALS
PUMPS
SADDLES
SEATPOSTS
STEMS
TIRE ACCESSORIES
TOOLS
T-SHIRTS
WHEELS
Cushcore
The number one choice in tire inserts. Go Bigger. Corner Harder.
The number one choice in tire inserts. Go Bigger. Corner Harder.
CycleAware
Bicycle mirrors and other safety accessories
Comprehensive mirror assortment includes models for mounting on the bike as well as helmets and glasses. With CycleAware's rearview mirrors and day-to-night visibility products, you'll be keenly aware of your surroundings and highly visible to others. Play an active part in your own safety. After all, when you're visible and know who's coming up on you, you can actively acknowledge them with a five-finger salute and a smile. It really works and makes the road safer and more inviting for all. Be safe. Be CycleAware.