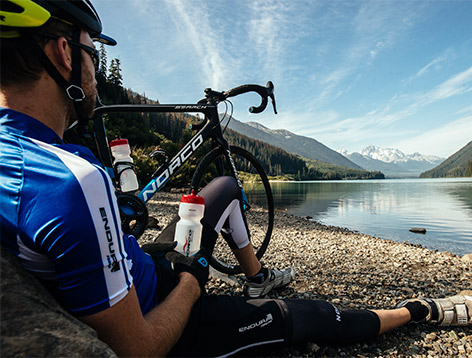 Brands We Distribute
At Live to Play Sports, we know that the right equipment can be the difference between a good day and an unforgettable experience. That's why we represent the most highly regarded cycling gear from around the world and make it available through specialty dealers near you.
Below is a complete list of brands Live to Play Sports distributes in Canada:

At Live to Play Sports, we believe in local bike shops. They help us to connect with passionate cyclists like you. We also appreciate that modern consumers expect to be able to do research and make purchases online. Thanks to a new program called Buy Local Now, we can combine the convenience of online shopping with the expert service provided by our highly trained LTP Sports Dealers.
Filter Brands
Filter by Brand Category
Filter Alphabetically
e*thirteen
MTB chain retention systems, chainrings, drivetrain, BBs and pedals.
E*thirteen boasts the most comprehensive assortment of mountain bike drivetrain accessories in cycling. Products are engineered to fit a broad spectrum of DH and all mountain bike drivetrains and frame geometries. Products include chainguides, guards, chainrings, cranksets, BBs and pedals.
Products Offered
BB
CHAINGUIDES
CHAINRINGS
CRANKS
HUBS
PEDALS
WHEELS
Endura
Hardwearing technical cycling apparel for road, mountain, and urban riding.
Founded in Edinburgh, Scotland in 1992 Endura has grown to become a global cycling apparel brand. Endura has done this by providing cyclists with technical cycle clothing designed on the principles of high performance, durability and using the best available materials and construction methods. Endura's clothing spans the range from MTB to Road and hi-viz commuter to hi-style urban. Endura products are now available Canada wide at your local IBD.
Products Offered
GLOVES
BOOTIES/OVERSHOES
ARM/LEG/HEAD WARMERS
TIGHTS/BIBS
LYCRA SHORTS
BAGGY SHORTS
3/4 LENGTH SHORTS
SHORT SLEEVE JERSEYS
LONG SLEEVE JERSEYS
WATERPROOF JACKETS
WINDPROOF JACKETS
PANTS
VESTS
Ergon
Premium grade ergonomic cycling grips and accessories
Ergonomics, performance, sustainability. Utilizing advanced ergonomic modeling with state-of-the-art materials, Ergon is the leader in comfort and performance. The products address muscle fatigue and numbness with grips and pedals. Ergon grips provide 100% contact of hand and grip by an anatomically optimised grip shape. At Ergon, cyclists are at the center of the search for the best connection between rider and bike.
Products Offered
GLOVES - CYCLING
HANDLEBAR GRIPS
PEDAL ACCESSORIES
PEDALS
SADDLES