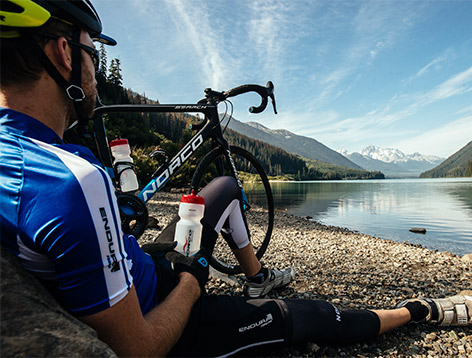 Brands We Distribute
At Live to Play Sports, we know that the right equipment can be the difference between a good day and an unforgettable experience. That's why we represent the most highly regarded cycling gear from around the world and make it available through specialty dealers near you.
Below is a complete list of brands Live to Play Sports distributes in Canada:

At Live to Play Sports, we believe in local bike shops. They help us to connect with passionate cyclists like you. We also appreciate that modern consumers expect to be able to do research and make purchases online. Thanks to a new program called Buy Local Now, we can combine the convenience of online shopping with the expert service provided by our highly trained LTP Sports Dealers.
Filter Brands
Filter by Brand Category
Filter Alphabetically
Schwalbe
Complete mix of tires, tubulars and tubes for road, city, touring and MTB.
Based in Germany, Schwalbe has been producing bicycle tires for the last century. Schwalbe's extensive background has allowed them to develop and produce tires for virtually all types of riding disciplines. Today Schwalbe tires are found on the most elite road racing teams, top level cyclocross riders and World Cup-proven XC and DH professionals—proving once and for all they are a force to be reckoned with. Schwalbe city and touring tires also have a strong following due to their longevity and ultimate puncture protection.
Products Offered
TIRE ACCESSORIES
TIRES
TUBES
SeaCoast
Customizable water bottles available in a wide array of colour options and sizes.
Biodegradable, recyclable, made in the USA. If it's not a SeaCoast, it's not a water bottle. SeaCoast has taken pride in creating and supplying quality, high grade water bottles to the cycling community since 1990. SeaCoast offers a complete array of BPA-free, blank and custom imprint water bottles which are available in many colours and sizes.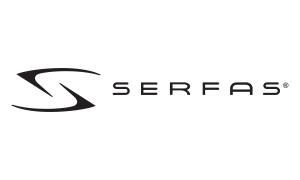 Serfas
Comprehensive line of revolutionary cycling accessories for riders of all types.
Whatever the destination, cyclists are seeking the ultimate ride, and Serfas is making sure they find it. Their 20-year commitment to quality, performance, and customer service is reflected in their innovative products. Rider-tested, rider-approved Serfas designs are easy to get excited about. Their products offer revolutionary advancements in cycling technology with an expanded product line: True Series high powered LED lights that set the benchmark on light testing as well as their H.O.T. (Helmet Optimized Temples) eyewear designed to fit—not fight—the helmet. Their new cycling shoes stack up against the very best in today's cycling footwear in technology and comfort. Serfas knows that cycling should build up your body, not break it down, and their cycling gear is designed with this idea in mind. Serfas: bringing cycling to life.
Products Offered
BAGS
BAR ENDS
HANDLEBAR TAPE
EYEWEAR
GLOVES - CYCLING
HANDLEBAR GRIPS
LIGHTS
PUMPS
SADDLES
SHOES
SHORTS
TIRES
TOOLS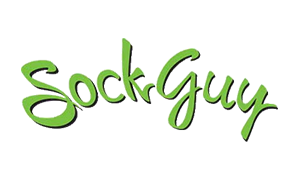 SockGuy
The most comfortable socks you'll ever wear thanks to its superior quality and softness.
Spreading LUV all over your feet with the most comfortable sock you will ever wear. SockGuy socks look good on or off the bike. Made with 75% ultra-wicking micro denier acrylic, 15% nylon, and 10% spandex for exceptional comfort and strength. All their socks feature the "Stretch-to-Fit"" sizing system and an exclusive ""Easy-fit"" cuff for a perfect fit every time on any foot. These features create superior softness and comfort and help eliminate blisters and hot spots. SockGuy guarantees superior quality and high-tech comfort in every sock they make."
Spank
Lightweight, fashion-forward, durable, performance-driven MTB parts.
Spank designs and produces some of the most progressive parts in today's MTB market. Spank utilizes some of the strongest alloy compounds in the industry, paired with their unique in-house engineering and design concepts. The end result produces lightweight, fashion-forward, durable and performance-driven mountain bike parts. From downhill to cross country race, dirt jump to four cross elite, there's sure to be something for your mountain bike fix. Spank's offering includes frames, bars, stems, grips, saddles, pedals, rims, hubs, wheels and a range of accesories.
Products Offered
CHAINRINGS
CHAINS
FRAMES
HANDLEBAR GRIPS
HANDLEBARS
HEADSET ACCESSORIES
PEDALS
RIMS
SADDLES
SEATPOSTS
STEMS
WHEELS
Speedplay
Only bike pedal system to provide independent 3-Axis adjustability to optimize bike fit through better biomechanics.
Only bike pedal system to provide independent 3-Axis adjustability to optimize bike fit through better biomechanics.
SRAM
Complete drivetrain, wheel and braking offering for multiple riding disciplines.
SRAM is one of the largest manufacturers of OEM and aftermarket cycling components. A complete offering of bicycle components including derailleurs, shifters, cassette, chains, cranksets, brakes, wheels, hubs and accessories. SRAM continues to push the development of your ride experience by enhancing cycling components for optimal performance, feel and overall durability.
Products Offered
BAGS - WHEEL
HANDLEBAR TAPE
BB
BRAKE PADS
BRAKELEVERS
CABLES
CASSETTES
CHAINRINGS
CHAINS
COMPUTERS
CRANKS
DERAILLEURS
BRAKES - DISC
HANDLEBAR GRIPS
HEADSET ACCESSORIES
HUBS
LUBRICANTS
PUMPS
BRAKES - RIM
SHIFTERS
SPOKES
TIRE ACCESSORIES
TOOLS
WHEELS

Stan's NOTUBES
Innovative and best-in-class tubeless and puncture protection systems.
Stan's NoTubes produces the innovative and best-in-class tubeless and puncture protection systems. Used by everyone from elite athletes to recreational riders. Stan's NoTubes also produces a lineup of performance lightweight rims with patented bead socket technology.
Products Offered
RIMS
TIRE ACCESSORIES
TIRES
WHEELS
Sturmey Archer
Sturmey Archer has been a pioneer in the design of internal gear hubs for over 100 years.
For more than 100 years, Sturmey-Archer has been a pioneer in the design of internal gear hubs. This is a history of progressive research and development which has made cycling easier and safer.
Products Offered
HUBS
3,5 & 8 Speed Internal Gear Hubs
Sunrace
A complete offering of drivetrain components for the mountain and road segments.
SunRace produces a complete offering of drivetrain components for the mountain and road segment. SunRace components include freewheels, cassettes, shifters, derailleurs, chains and cranksets for entry-level to professional athletes.
Products Offered
CRANKS
DERAILLEURS
FREEWHEELS
SHIFTERS
Super B
Value-driven bike tools for mechanics of all levels, created to perform and last.
A value-driven tool manufacturer, Super B creates tools for the ultimate in bike care maintenance and assembly for the everyday mechanic. With in-house R&D, fabrication and quality control, Super B tools are created to perform and last to the highest standards.