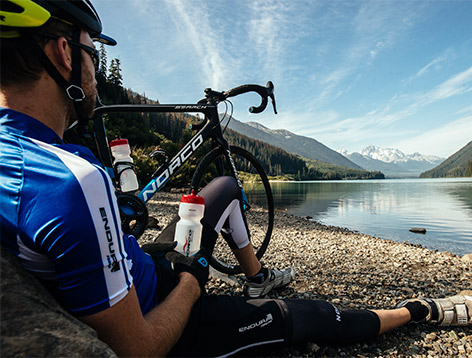 Brands We Distribute
At Live to Play Sports, we know that the right equipment can be the difference between a good day and an unforgettable experience. That's why we represent the most highly regarded cycling gear from around the world and make it available through specialty dealers near you.
Below is a complete list of brands Live to Play Sports distributes in Canada:

At Live to Play Sports, we believe in local bike shops. They help us to connect with passionate cyclists like you. We also appreciate that modern consumers expect to be able to do research and make purchases online. Thanks to a new program called Buy Local Now, we can combine the convenience of online shopping with the expert service provided by our highly trained LTP Sports Dealers.
Filter Brands
Filter by Brand Category
Filter Alphabetically
Panaracer
The finest tires that you can cycle on for racing, touring, urban and off-road cycling.
For the last three decades, Panaracer has been designing and manufacturing bicycle tires. Based in Japan, Panaracer continues to push designs with their proprietary natural rubber compounds and puncture protection for a variety of riding disciplines. Most recognized in today's industry for their legendary Fire XC mountain tires and complete offering of pavement tires for the commuter or daily courier.
Products Offered
TIRE ACCESSORIES
TIRES
TUBES

Park Tool
The world's largest bike tool manufacturer with products for both pro and home mechanics.
The world's largest bicycle tool manufacturer, Park Tool is well known in the industry for its dedication to quality, innovation and overall customer satisfaction. Park Tool produces a wider array of general and bicycle specific tools for the professional grade mechanic to the at-home mechanic. Park Tool manufactures repair stands, truing stands, and almost any tool used today to repair or service a bicycle in the market.
Products Offered
LUBRICANTS
PUMPS
REPAIR STANDS
TIRE ACCESSORIES
TOOLS
T-SHIRTS
Peaty's
Rider-owned business with an array of MTB products designed to enhance your ride.
Working with a motley crew of pro-riders, mechanics, scientists, designers and engineers Peaty's mission is to produce high performance products that reduce the time spent on the boring bits so we can all spend more time riding our bikes!
Products Offered
LUBRICANTS
TIRE SEALANT
CLEANERS
ProGold
Creators of the legendary ProLink chain lube and other top-level bike care products.
Most well known for their legendary ProLink chain lube, ProGold remains committed to producing top-level bicycle care products. The ProGold offering includes chain lubricants, greases, degreasers and cleaners.