With fall comes shorter days, cold temperatures, and unpredictable weather. Make sure you're prepared for whatever Mother Nature might throw your way with the right gear. Remember: there's no such thing as bad weather, just bad clothing!
Winter-Ready Outerwear
Outermost protection against the elements. When choosing an outer layer or a shell, it's important to first consider what kind of riding you'll be doing. For those cold weather riders who are also likely to face heavy winds or precipitation, then it's probably a good idea to start your search with a hardshell. On the other hand, for those who plan on being out for extended periods of time and want comfort and warmth over waterproofness, then softshells may be a better route for you to take.
Whether you face rain, snow, wind, cold, or all of the above, there's an outer layer for every rider's needs. Check out our picks below for some great outer layers for all types of riders:
Endura MT500 Freezing Point Jacket & Pants
Reset the thermostat with the Freezing Point jacket & pant from Endura to make even the coldest winter day a riding day. PrimaLoft® Gold Insulation and stretch thermal softshell fabric beats out the wind & cold, letting you tackle even the toughest winter trails.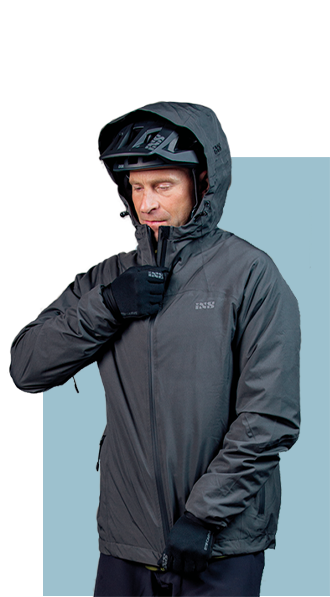 iXS Carve Zero Insulated Jacket
With 60g/m2 insulation, 10k waterproofing & 30,000g/m2/24h of breathability, you're sure to stay warm & dry when the temperature starts to drop & unpredictable precipitation makes a surprise appearance.
This jacket also features comfortable x-stretch fabric, an adjustable, helmet compatible hood, YKK zippers, underarm vents and two hand pockets. No matter the season, you'll be able to adjust your body temperature with ease in the Carve Zero Insulated Jacket.
Endura Windchill Jacket II
Wind – friend or foe depending on the direction, but almost always a factor on winter rides. 360° wind protection and exceptionally warm thermal fabric makes this softshell jacket ideal for all kinds of riding.
Both Cycling Weekly and Bike Radar have given this jacket glowing reviews, saying, "The Endura Windchill Jacket II is an excellent example of how simple, yet effective, a winter jacket can be" and that it "performs just as well as jackets twice the price".
Available in both Men's and Women's, this jacket comes in a variety of colourways for you to choose from.
iXS Carve All Weather Jacket & Pants
Your choice of waterproof gear can make or break a ride – that's where the Carve All-Weather Jacket & Pants come in.
Designed to be your bad-weather shield, this jacket is made with x-stretch fabric that offers 20k waterproofing & 30,000g/m2/24h of breathability, keeping you protected when it's raining cats and dogs.
Offering 10k waterproofing, extreme breathability, and x-stretch fabric, you can still get rowdy on the trails when the storm is howling knowing that you'll stay nice and dry in these pants. Details include an adjustable waistband for customizable fit, pockets to stow essentials, inner thigh vents, and is rounded off with waterproof zippers to ensure no rogue water leakage.
Most Loved Layers
Choosing the right layers for fall & winter rides is crucial. It can make all the difference between a perfectly comfortable ride & one that's downright bone-chilling; leaving you vulnerable to frostbite or hypothermia.
Endura BaaBaa Blend Long Sleeve Baselayer
Endura's BaaBaa Blend Long Sleeve Baselayer is highly wicking, extremely breathable, non-itchy, warm when wet, low odour & comes from ren-ewe-able resources rather than oil. On sub-zero days, you're not going to want to leave home without this.
Despite their warmth, wool tends to get a bit of a bad rep because of how it absorbs moisture. Once wet (or sweaty), it becomes heavy and, consequently, loses a lot of its' insulating ability. What's unique about this base layer is the Merino-Lyocell blend. Lyocell is a synthetic fabric made from cellulose with excellent moisture management properties. This baselayer takes all of these benefits from both of these textiles and wraps it all into one. The result? A baselayer that gives you the best of both worlds.
Endura FS260-Pro Jetstream Long Sleeve Jersey II
Much more than just a long sleeve jersey, this jersey was designed for hard rides in tough conditions. The secret behind this jersey is carefully thought out fabric placement that combines weather protection with breathability for maximum road performance.
Water and windproof panels at the chest and front of the sleeves provide insulation for your core. The strategically placed panels on the back use an insulated, but more breathable fabric, allowing moisture to be pulled away from your body and keeping you both warm and dry.
iXS Carve Digger Hooded Jersey
The most versatile piece from iXS, this jersey was designed to replace several pieces of outer clothing. Featuring a neck
warmer that doubles as a face mask in cold or gusty weather and a hood that can be worn comfortably under your helmet while riding.
What seals the deal on this jersey is that it was a recipient of the 2022 Design & Innovation Award, which is both a seal of approval and the benchmark achievement for the bike industry's highest-performing products. More than just a title-giver or a round of applause for brands, it's the definitive award that decisively tests products in the real world.
Cold Weather Essential Accessories
Handup ColdER Weather Gloves
Escape into the chilly winter night with warm hands in these ColdER Weather Gloves from Handup! Built to keep you cooking at bone chilling temps or cold days at higher outputs. The minimal dual layer still allows for ample dexterity and warmth in a fully touchscreen-compatible glove.
Endura FS260-Pro Headband
No fuss, just function – add a little extra warmth to those cool, crisp rides with the FS260-Pro headband. Features high stretch thermal fabric & PFC-Free DWR M™ treatment for excellent, eco-friendly water repellency.
Endura Freezing Point Overshoe II
Rigorously tested in the depths of Scottish winter to give you confidence to get out on your bike without having to worry about losing all feeling in your toes. Smooth neoprene outer layer creates a surface that water naturally runs off while thick fleece lining provides warmth & comfort.
Magicshine SeeMee 30 Rear Bike Light
With colder weather also comes shorter days, so making sure that you're seen by others on the road or in the trails is more important than ever. This wallet-friendly rear light from Magicshine can be seen from up to 800 meters away, offers 230° high side visibility & an infrared light sensor that automatically adapts to your environment.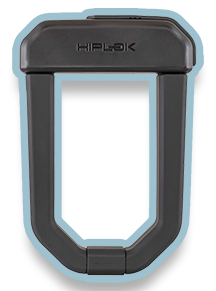 Hiplok D1000 Anti-Angle Grinder Bike Lock
Cold weather doesn't make bike security any less important! Introducing the long-awaited, much anticipated, portable anti-angle grinder bike lock from none other than Hiplok. This lock carries the ultimate Sold Secure Motorcycle Diamond rating. Being the first of its' kind, the D1000 represents a new era in mobile bike security.
Live to Play Sports is committed to working exclusively with independent specialty bicycle dealers. We rely upon their expertise and experience to ensure our customers have the very best cycling experiences possible, every day. Click here to find a dealer near you.
Popular Posts