Vancouver's bike paths were bustling last week with a record number of cyclists commuting to work during HUB's Bike to Work Week.
Over 59,752 trips were logged with a total of 557,459 kilometers biked! The weather was fantastic and the atmosphere was energizing. With sunshine, smiles ad packed pathways, you could really feel the overwhelming sense of cohesion amongst the cycling community.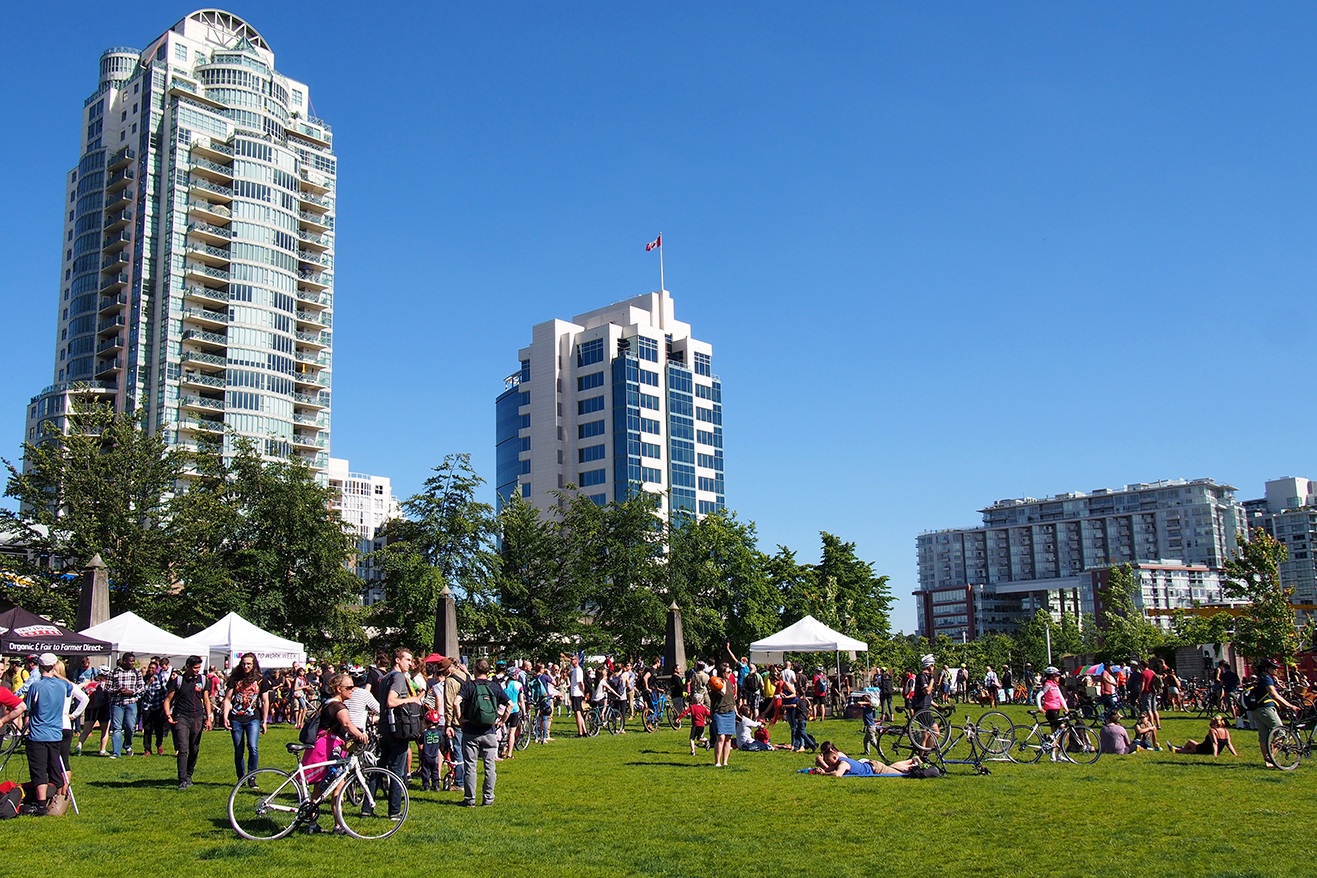 The event's success would not be possible without the ardent dedication of its' creator, HUB Cycling. The non-profit is devoted to making cycling better through awareness, education, and events. Like us at Live to Play Sports, they believe that biking leads to healthier, happier and more connected communities. The city of Vancouver's continued support for safe and accessible bike routes undoubtedly contributed to the high numbers as well.
HUB tracked Vancouver's bike commuting enthusiasm through riders registering online or during their commute and their results are impressive!
2016 Bike To Work Week Quick Stats
This year has been the most successful Bike to Work Week to date!
A record 11,600+ people registered online
A record 59,000+ trips logged
A record 557,000+ kilometres logged
A record 16,300,000 + calories burned
A record 121,165 kilograms of Greenhouse Gases saved
A record 1,963 riders new to bike commuting
View Spring 2016 Bike to Work Week Organizational Winners at Bikehub.ca.
Share the Road Challenge


Biking is the fastest way to commute downtown!
HUB's Share the Road Challenge kicked things off Wednesday May 25th, with a friendly competition to see which mode of transport is the fastest to commute down town. There were 9 teams with comprised of 3 teammates, a cyclist, driver and transit taker. Leaving from various locations around Vancouver competitors journeyed downtown to see which teammate would arrive at HUB's finish line first. The results were unanimous – bikes won across the board!
HUB also recorded the sentiments of each racer at the finish line and the teammates on bikes undisputedly had the best experiences. Drivers were often stressed, trying to find parking and deal with rush hour traffic. Transit takers also felt the intensity of busy busses or sky trains. While cyclists felt free and relaxed.
Norco Bicycles had two teams in the race. One coming from North Vancouver, and the other one from East Vancouver. In both cases the bikes won by a fairly significant margin. From east Vancouver, the bike was over twice as fast as car and transit.
" I was really surprised to find out how much faster my commute was on my bike than the car and transit team member's commutes. I expected to beat them but not by such a large margin! Not only was my commute faster but I really appreciated the warm weather and beautiful views of the city and mountains much more than I would have from a car."
– Shuan Kingerlee
BTWW Celebration Stations
Adding to the event's positive vibes, 75 Celebration stations were positioned throughout the city with goodies, water, bike registration and contests. Norco Bicycles set up in various locations during the week offering free tech support for commuters passing by.
"It's been excellent to watch this event grow over the years. Vancouver has invested in creating safe and effective cycling routes and it makes me happy to see how many commuters rely on them. Our service at the celebration stations is the icing on the cake as we can help make everyone's bikes safer and more efficient."
– Jonathan Duncan
Final Day BBQ
Over 2,000 people attended HUB's Wrap-Up BBQ on Friday afternoon! The Peak pumped out tunes while folks enjoyed free hot dogs, burgers, samples, drinks and interesting offering from all sorts of businesses. The Norco team was flat out during the event wrenching alongside Giant bikes and House of Chain while countless cyclists took advantage of the free tech service.
Bicycle Valet
The Bicycle Valet was on scene, providing a safe place to store bicycles while people explored.
"We had perfect weather to celebrate the end of HUB's Bike To Work Week, and we safely parked over 400 bikes at The Bicycle Valet during the event! We love working with HUB and BTWW, so happy to see it grow every year!"
– Justine Gerard
#My World by Bike
During Bike to Work Week, Axiom Cycling Gear launched a contest to get 4 lucky winners kitted out with a complete commuting package. To enter, snap a photo of a view while riding and post it to Instagram or twitter using #MyWorldbyBike. As riders, we have the pleasure of being immersed in a beautiful world that would otherwise be missed by bus or in a car. So take a minute to soak up your surroundings and enter the contest!
The package includes; a rack, pannier bags, fenders, saddlebag, mini-pump, and floor pump. Every accessory a rider needs to commute! Check out Axiom.com for full contest details.
BTWW Photos
Check out more photos from Bike to Work Week in our Bike To Work Week Photos Blog!
There will be another bike to work week this fall, so be sure to check out HUB Cycling's website for more details. Until then, let's keep the commuting momentum going! Hop on your trusty steed and ride to work!
Need tips on how to start? Check out the traffic tips video below or read Norco Bicycle's article: Let's Go Commuting: Getting Ready for Bike to Work Week
Like this article? Let us know by following us on social media! Check out our Facebook, Twitter or Instagram!
Want some useful cycling tips? Check out our tips and tricks here.
Find out about the author here.