Six of our LTP insiders let us in on their top picks for July
We asked 6 of our LTP insiders to let us in on the products they're loving most right now – and they delivered! We've ended up with a mix of 15 cycling products and accessories, ranging from fresh new arrivals to tried-and-true favourites. From brakes to bar tape, there's something for every rider! Keep reading to find out which bike products our team can't get enough of.
Lizard Skins DSP Bar Tape V2
I use Lizard Skins products on everything I possibly can: hockey sticks, tennis and badminton rackets and of course, my bikes. Their DSP Bar Tape V2 tapes come in a huge variety of colors and thickness to cater to every customer's needs:
The 2.5mm is my personal performance favourite: firm, yet comfortable & best suited for CX or Road racing.
The 3.2mm reduces fatigue & road/gravel vibration for great
comfort & is perfect for gravel or fondo style bikes.
I wish I had the 4.6 mm when I did a bike tour last season. If you're doing a bike tour, especially on gravel terrain, you need this bar tape.
Peaty's Tubeless Valve Stems
My personal favorite, which doesn't really need a call out as they are very popular, are the Tubeless Valve stems, CnC'd with matching colourways in Chris King and i9 hubs. Also available in bulk. Never had an issue with clogging or losing air at the valve and they look stellar.
Peaty's Tubeless Sealant
Tubeless setup on the fly? Good question. This brings up another favourite from that is currently in all of my bikes: Peaty's sealant. The 120ml are refillable pouches that are Co2 compatible. Perfect for bringing with you on bike trips and help reduce waste with single use plastic bottles.
Peaty's Lubes & Fluids
The last call out I'll put out is going to cover an entire category. Lubricants and fluids. The Loam Foam bike cleaner is rotor and brake pad safe so you can soak the whole bike without concern, and it's all environmentally sound and biodegradable. The concentrated version is also great to help reduce packaging.
All of the products in this line work exceptionally well and have a very strong appearance on a sales floor that is easy to merchandise and draw interest.

Hello! Your friendly neighbourhood Inside Rep, Justin, here with some great deals on available products.
Axiom Flascheguards
The forecast calls for staying dry. Yes, it has rained 60 of the last 50 days here in the Vancouver area… and that doesn't appear to be letting up anytime soon. What's more, is with the rising cost of operating a vehicle (fuel, etc.) more people are opting to go-by-bike. Let's help our consumers stay dry and avoid all the backside dirt roost. We have plenty in stock across our entire range of Axiom Flascheguards.

HANDUP Gloves
They protect our hands, we use them as a fashion statement, we lose 'em and best of all, we have them. Right now, we have an excellent selection of HANDUP gloves – some of the best looking, best fitting gloves on the market. I have a couple sets and I won't go back.
CushCore Tire Inserts
It's time to talk about rim and rubber protection.
Have you ever had a customer come back super angry about
blowing up their rim while roosting out of a corner? Does your customer love bombing down super tech double blacks at break-neck speed?
Seriously, people are doing some pretty wild and wacky things with their bikes nowadays. Last thing we want to do is worry about more rim replacements.
Cushcore to the rescue! As an industry leader, these products aid in boosting rider confidence when it comes to pushing the limits of our wheels and tires. Even though many rim manufacturers provide great warranty solutions, inventory is scarce and wheel builds can be expensive for the consumer. Think of Cushcore as a sort-of failsafe policy. We currently have good stock in all sizes.
SRAM GX AXS Upgrade Kit
With riding season starting now there's no better time to stock up on hot selling items like the SRAM GX AXS Upgrade kit.
These are a key item to offer your customers as an upgrade when purchasing a new bike, or replacing their worn drivetrain, given that the cost barrier to trying a wireless drivetrain has never been better! We've got plenty of units in-stock now but once the season is in full-swing don't expect them to stick around for long! If you're wondering what makes this such a great item to keep on hand check out the video from SRAM below!
Lizard Skins Monitor Ignite Gloves
I have the Monitor Ignite long finger gloves and can't say enough good things about them. First of all, the fit is great. The fingers and thumb are all the right length so there is no pulling on the tips of your digits.
The palm material is very comfortable and doesn't bunch when grabbing and twisting on the bars. There are very few seams so there are no hot spots due to stitching or bunched up material.
They breathe really well but are still long finger, making them great for a variety of riding conditions. The simple cuff is sized just right so you can actually get them on without pulling any muscles in your forearm. And, most importantly, the snot wipe on the thumb is very soft.
SRAM Brakes
One of the most key consumable components of the bike are brakes, specifically rotors and pads. Lack of stock in this category can translate in "time off bike riding" but luckily for you, stock is looking healthy for some of our most popular SKUs.
SRAM has released a super informative video about the brakes ecosystem, this can help educate your customers to pay more attention about the system:
With the riding season getting in full swing, now's a good time for customers to pick up some fresh gear to start
the summer out right. Lots of good offerings for helmets, gloves, and protection in open stock from HandUp, IXS, and Endura. Check out a sampling below!

iXS Trigger AM MIPS Helmet
Endura MT500 Lite Knee Pads & iXS Trigger Knee Pads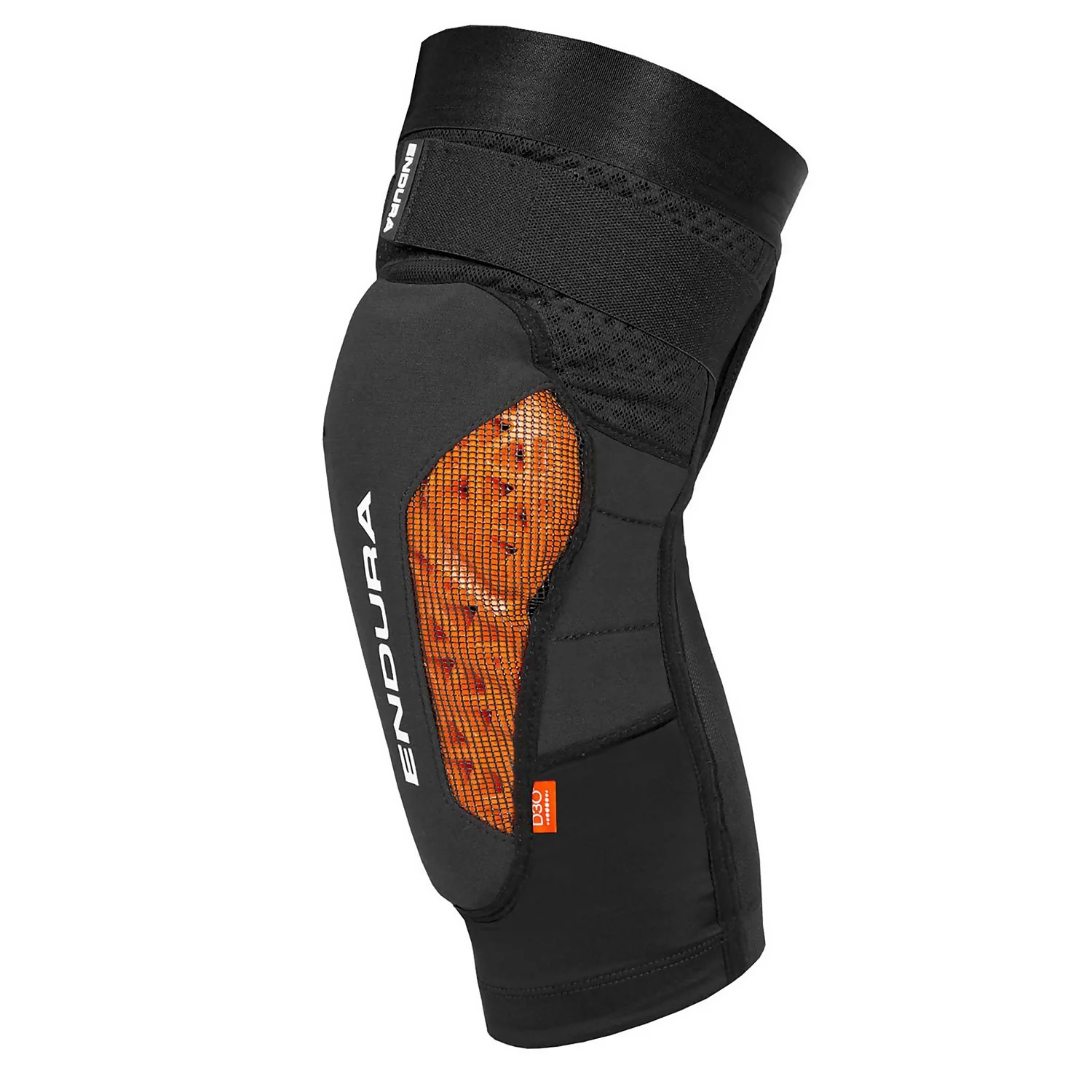 ---
Click this link to find out which local bike shops carry the products seen here – and more!