LTP Sports is proud to announce a new drivetrain manufacturer to add to our quiver! MicroSHIFT, known for their lightweight yet remarkably robust drivetrains is sure to be a slam dunk for shops with customers looking for low-maintenance drivetrains for tough riding conditions.
MicroSHIFT's pricing is competitive, their products are simple to install, compatible with all HG Freehub bodies, and easily adjustable to suit the needs of a wide range of customers.
If you aren't familiar with MicroSHIFT products, here's the quick-and-dirty elevator pitch for why they're such a good fit:
You can replace the cables on all their shifters without removing the shifter body from the bar
Their derailleur clutches are both rebuildable and adjustable (with only a Phillip's-head and a T25)
No new standards: MicroSHIFT Cassettes fits Shimano HG freehub bodies (both 8,9,10 speed and 11spd road) and work with KMC/Shimano 10-speed chains.
They offer a youth-specific drivetrain (lower cost and weight).
They offer some of the best value packed drivetrain options on the market, never holding back innovative features from their products based on price or level.
MicroSHIFT groups:
Advent X – MicroSHIFT's Top-spec drivetrain is designed to be as light as possible, while remaining robust and easy to own. MicroSHIFT accomplishes this with a wide-range (11-48T) 10-speed cassette, which provides a wide gear range similar to other brands' 12-speed cassettes, but with lower weight and better mud-clearance.
MicroSHIFT offers the Advent-X in multiple shifter and derailleur configurations, from single-click shifters (ideal for eBike use) to their Trail Trigger Pro, which operates on cartridge bearings for the smoothest possible shifting. This drivetrain is ideal for gravel bikes, and is compatible with microSHIFT's 10-speed Advent-X drop-bar shifters.
Best of all, MicroSHIFT derailleurs feature a patented ratchet-and-pawl clutch system, which is both adjustable and rebuildable.
---
Advent – MicroSHIFT's Advent drivetrain is built to take all the abuse riders can throw at it without requiring adjustment or maintenance. This simplified 9-speed system boasts 11-42 and 11-46T cassette options, giving riders the range of much more expensive and finicky drivetrains in a lighter and more robust package.
Like the Advent-X, Advent trigger shifters are fully adjustable, and feature MicroSHIFT's light but distinctive lever action. MicroSHIFT also offers road, bar-end and retro-style thumb shifters which are all compatible with the Advent derailleur and cassette.
---
Acolyte – A drivetrain made for the young rippers out there, MicroSHIFT's Acolyte series is built around a tough and lightweight 8-speed 12-46T cassette, and comes with two derailleur options; one features an adjustable-clutch system, and the other is simplified to keep costs and weight as low as possible. The shifter action is light enough for smaller hands, and the shifter features an intuitive gear selection readout.
---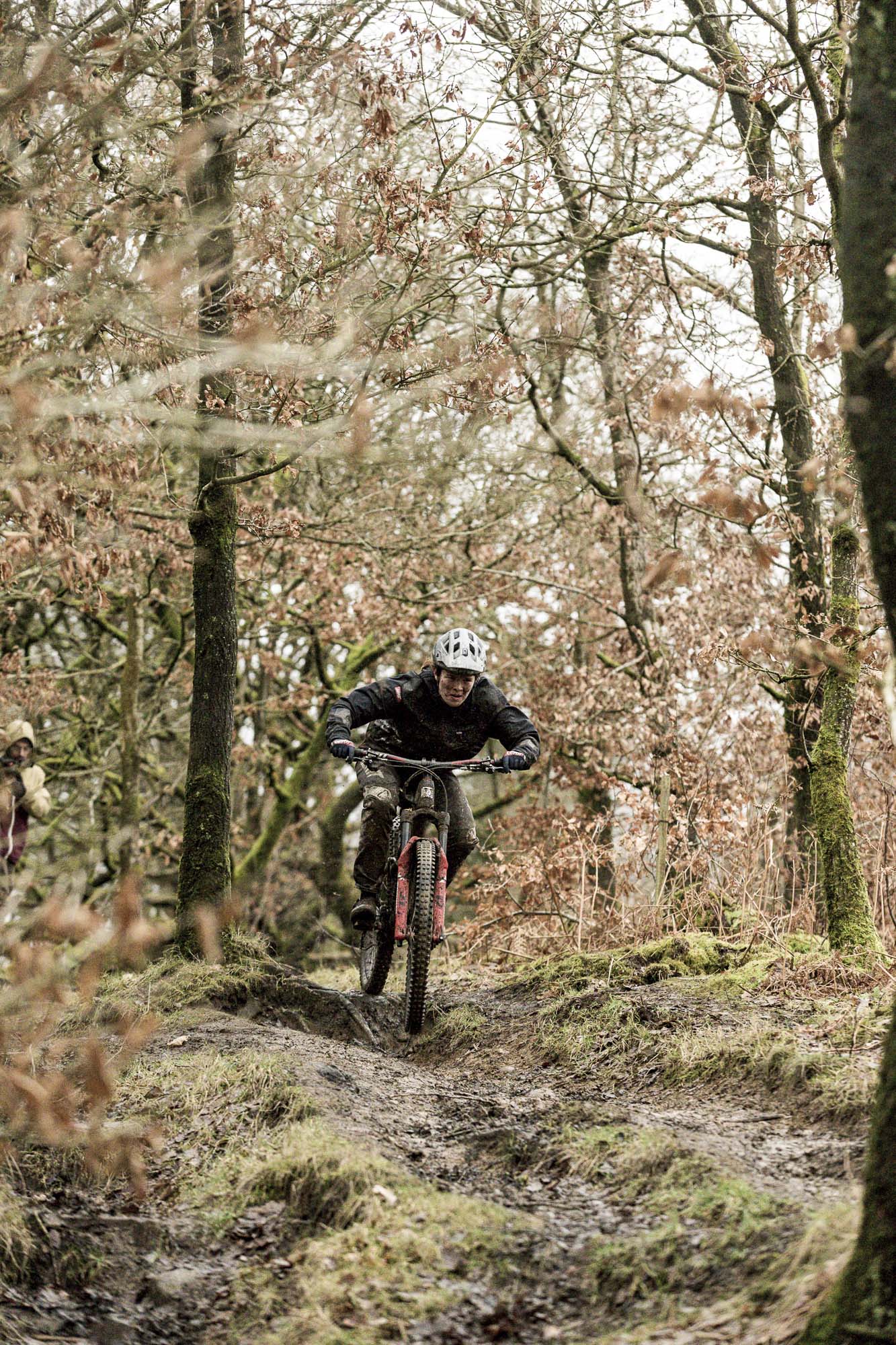 LTP Sports will also be stocking MicroSHIFT's extensive line of Shimano-compatible drivetrain parts.
MicroSHIFT products will be in stock late December!