The WTB Koda saddle is designed to provide a solid but comfortable perch for extended off-road rides, and is a great upgrade for women's or men's bikes. It joins the super-popular Deva saddle in being a saddle designed for women, but appreciated by men just as much. Though saddle shape and sizing often change between men's and women's designs, saddles like the Koda (and Deva) work well for either gender, due to specific aspects of their shape and proportions.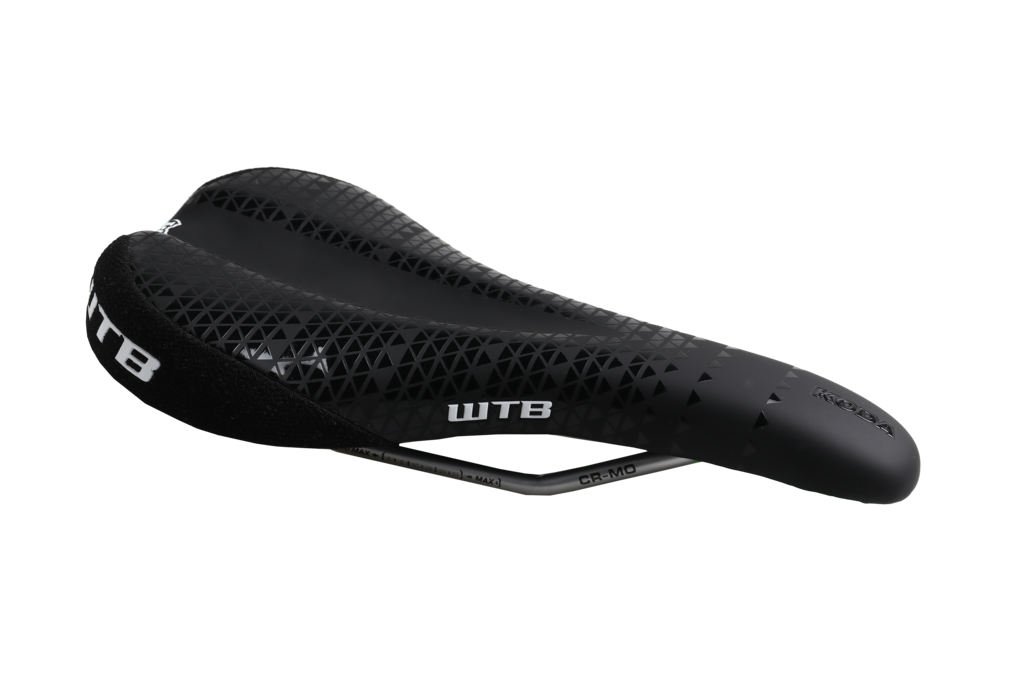 The Koda sports a bevelled profile, short overall length, dropped nose and increased padding over many other WTB saddle models; design features are associated with female-focussed saddles. In general, men's saddles tend to be narrower, less padded, and longer. (for more information on saddle fit, click here!) Since mountain bikers tend to spend less overall riding time in the saddle, mountain saddles are designed with different attributes in mind, and the Koda fits the bill exceptionally well! The Koda is designed with no hard edges that could snag shorts or injure a rider on a rough descent. The short length allows for easier maneuvering around the saddle, and the extra padding makes for more comfortable pedalling through technical climbs.
The Koda comes in several different rail materials and two different widths (142 and 152mm), to suit any bike setup and budget.
Pinkbike.com's Mike Kazimer recently tested the Koda saddle, and found that it worked well for him on his off-road adventures, noting that the shape kept him from experiencing any chafing or bruising issues that he's experienced with other saddles.
"The Koda is a great addition to WTB's lineup – it's light, comfortable, and should work well for a wide range of riders and riding styles."
-Mike Kazimer, pinkbike.com
The WTB Koda saddle is available now through your local LTP Sports dealer! Head on down to try one for yourself!
---