Sandra Ross leads the aftermarket admin team at LTP HQ in Vancouver, and one of the first things she'll tell you is that she is an AVID commuter. Sandra rides to work rain or shine, most of the time on her trusty Norco Nitro, which she's had since she built it up almost a decade ago. The bike sees a lot of road miles (though not as many off-road any more, as Sandra has a Norco Sight to take to the trails), and the upgrades have been numerous over the years.
Sandra runs a Serfas Dual Density saddle. The sheer number of commuter miles she puts on the bike makes a standard mountain bike saddle less appropriate. The Serfas Dual Density saddle is a comfortable option for those on upright bikes for long commutes. Check out our article on commuter saddle sizing for more info.
Comfort being of utmost importance with a daily commute to look forward to, Sandra uses Ergon's GP1 commuter grips. The Ergon's paddle shape supports a riders hands, and prevents numbness on long rides or bumpy roads.
"Ergon grips are a necessity for riding gravel trails. They are so comfortable and easy to install."
-Sandra
An Axiom Trunk bag holds everything Sandra needs for her commute. Smaller than a pair of pannier bags, the trunk bag is more aerodynamic and is easy to take off the bike.
"The Axiom trunk bag is perfect for carrying cycling necessities like tubes, pump, tire levers….or cold beer"
-Sandra
Sandra built her Nitro to be her ideal version of a commuter bike- a bike that can really go anywhere. Her advice to anyone just getting into commuting is to build a bike similar to her setup- with comfort and usability in mind first, and speed second.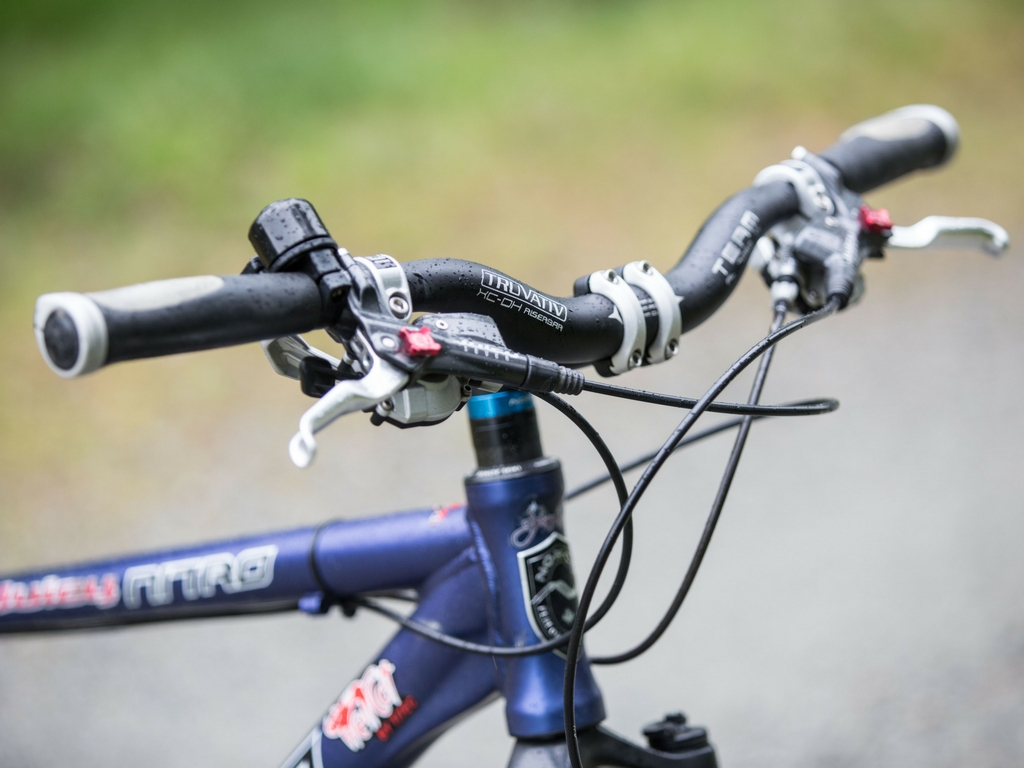 "Make your bike comfy, especially if you plan to commute or go on long rides…..it makes it easier to stay in the saddle for hours of cycling enjoyment."
-Sandra
---
Components to make your own dream commuter bike can be found through your local Live to Play Sports dealer. Sandra's recommended upgrades are:
Serfas Dual Density Cut-Away
LTP part number: 659680-02
MSRP: $54.99
Axiom Cartier Trunk Bag
LTP part number: 404031-01
MSRP: $69.99
Ergon GP1
LTP part number: 173644-01 / 02
MSRP: $47.99
---