SRAM's new 11 and 12 speed drivetrains are proving exceptionally popular. They shift flawlessly across drivetrain ranges up to 500%. In this tech-tip we show you the how to convert your standard 9-10 speed freehub body over to an SRAM XD driver for a 1 by 11 and 1 by 12 "Eagle" setups, using Spank's Oozy wheelset as an example.
Tools you'll need:
SuperB 17mm cone wrench
Stan's Type 2 axle tool (or a thick ruler)
Spank XD Freehub body
New drive-side end cap and spacer (which come supplied with the replacement freehub)
And finally, some grease – lighter viscosity (more runny) is preferred.
Steps:
1. First, pull the non-drive-side axle cap off
2. Then, using your type 2 axle tool on the non-drive side, take your 17mm cone wrench on the drive side, and turn counter clockwise. They aren't on very tight, so if you don't have a Type 2 tool, you can use any flat device (like a ruler) VERY CAREFULLY to hold the axle in place while you loosen the drive-side cap. It's possible to damage the axle if you use the wrong tool, so be careful.
3. Once you remove the driveside cap, the old freehub body just pulls off!   The freehub can stick due to dirt and grime, and may require a little bit of wriggle back and forth before it breaks free. Inspect your old FHB for wear to the pawls, and ensure there's grease all through the hub.
4. Slide the new XD driver on there. Press down and rotate counter-clockwise until the pawls seat. (Sometimes you might need to apply pressure to the pawls, and for that you can use a credit card or other thin tool.)
5. Install the new end cap, and then the old non-drive-side end cap goes back on
6. Now you're ready to install your 11 or 12 speed XD cassette! Don't forget to lube the threads for easier removal later.
---
We recommend heading to your local Live to Play Sports Dealer for the following tools and parts.
Spank XD Freehub body (wheel specific)
LTP part number: 252383-03
MSRP: $144.99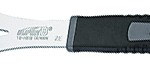 Super B Cone Wrenches
LTP part number: 345031-05
MSRP: $13.99
Park Tool Polylube 1000 grease
LTP part number: 340596
MSRP: $9.99 (4oz)
---