Flat bar bike grips are difficult to install. The stickiness of the rubber keeps them from rotating on the bar while riding, but also makes them nearly impossible to slide onto the bar when installing them. Lock-on grips overcome this issue by bolting to the bar instead, but lack the suppleness and low-profile of a standard rubber grip. Those of us who prefer standard grips are left to install our grips however we can. Using compressed air to create a bubble between the bar and grip is the easiest, but without a compressor, you're in for a hard time. Hairspray and rubbing alcohol can break the friction barrier, but aren't always good for the lifespan of the grips, and can increase the chances of the grips slipping in wet conditions.
The solution? Use Zap straps! Zap straps, or zip-ties are just wide enough to effectively break the friction barrier, but thin enough to slide between the grip and the bar. They're plentiful, cheap, and a must-have around the house or shop.
---
Here are the steps for installing your grips with Zap Straps.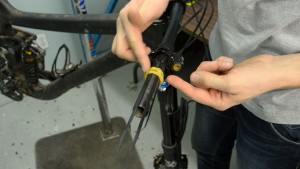 1. Gather 3 or 4 zap straps, and arrange them around the bar. You can use a rubber band to hold them in place.
2. Slide the grip over the zap straps, and into position on the bar.
3. Ensure the grip is where you want it, and remove the rubber band and slide the zap straps out one at a time.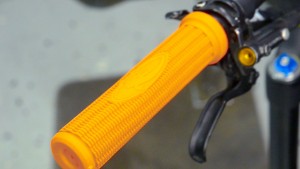 4. That's it! Grips installed!
---
Installing Grips Using Zap StrapsStay hip with this 'Zip-tie Slip' Tech Tip for Installing Grips.

A 30 second guide to installing standard bike grips onto flat bars using zap straps instead of compressed air!

Posted by Live to Play Sports on Saturday, January 21, 2017
---
Products to consider:
Lizardskins Charger Grip (used in this post)
LTP part number: 174107-01/03
MSRP: $13.99
Ergon GE1 Slim Lock-on (if these instructions seem complicated)
LTP part number: 173692-01/06
MSRP: $54.99
---