Bicycling.com recently reviewed the Wahoo Kickr trainer as 'one of the best smart trainers available'.
Bicycling.com raves about the Kickr's sturdy base, adjustable to match the axle height of 24, 26, 27.5, 29-inch, and 650c and 700c wheel sizes.
The trainer's value is highlighted by the fact that it comes complete with an 10 and 11-speed-compatible Shimano/SRAM style cassette driver and cassette.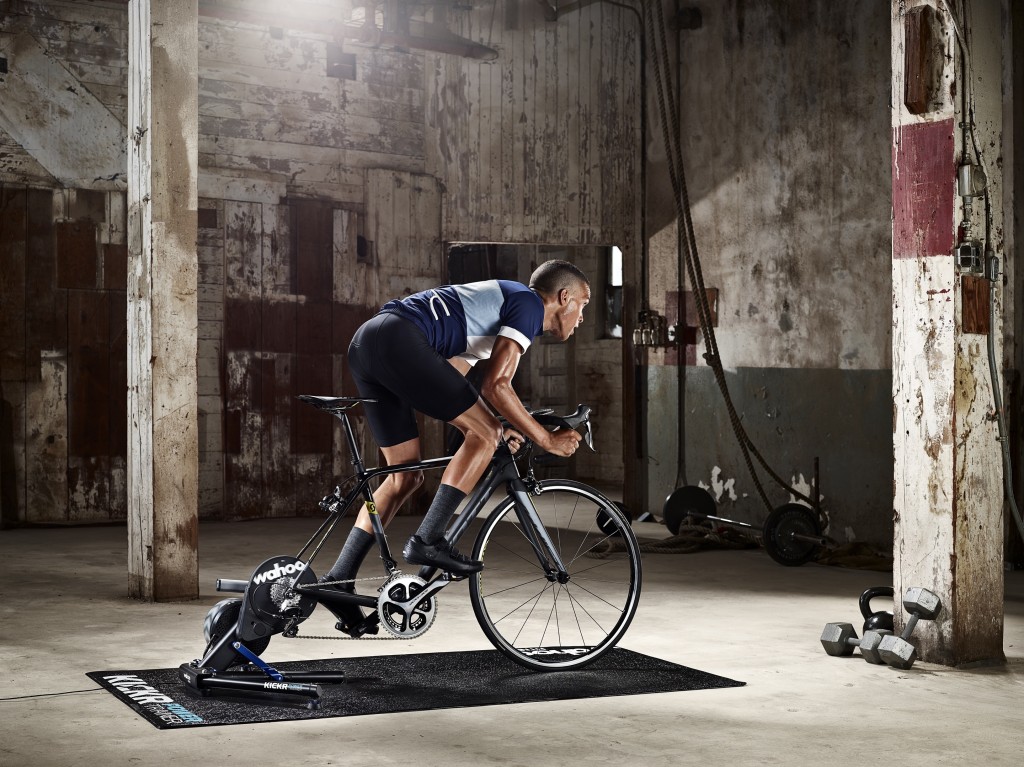 "One of the Kickr's greatest triumphs—and still one of its best attributes—is its compatibility with a wide range of apps and devices."
The Wahoo Kickr is compatible with 20 apps. These range from free smartphone apps, like Wahoo's Fitness app, to multi-user fitness studio software like PerfPro Studio. The popular stuff is well-covered: Zwift, Kinomap, Bkool, Trainer Road.
"The Kickr is easy to set up and use. It comes out of its box mostly assembled: Drop the bike on (check the shifting), pair an app or device, do a spindown calibration, and go."
Bicycling.com notes the superior experience of a direct drive trainers like the Kickr, feeling more positive, more precise, having no tire slip, and less likely to damage wheel bearings compared to a wheel-on trainer. Concerning the power meter, their takeaway was that the Kickr was accurate, consistent, and within a few percent of on-bike power meters. (Wahoo did make changes to the V2's power meter to improve accuracy and reliability over the V1 model.)
---
You can find the full review on bicycling.com, and you can find the Kickr V2 through your local Live to Play Sports Dealer!

Wahoo Kickr V2
LTP Part number: 183525-01
MSRP: $1699.99
---