Bikes are more than a toy, they are an investment. When you travel, especially via air planes, it's important to protect your ride from being tossed about. LTP has bike boxes from both Serfas and Topeak to keep your bike safe and sound when on your next riding adventure.
An easy to pack / unpack bike transport system featuring a lightweight and flexible Makrolon® polycarbonate shell with high-impact strength and reinforced with an aluminum mounting system. The upright case design with four large ø60mm multi-directional wheels delivers luggage-like ease while rolling and includes carry handles and a built-in TSA lock for safe and secure transport.
Two wheel bags, protective sleeves, and drivetrain cover provide protection against scratches and grease stains while inner pockets help keep your gear organized all the way to your final destination. When you arrive, the mounting system unfolds to form a mini workstand to hold your frameset steady during re-assembly and fine tuning.
MSRP: $958.99
Tried and true, the Serfas® SBC Bike Case has been allowing cyclists protect their bikes while traveling since 1997.
The Serfas® SBC is the perfect choice for traveling with your bike, whether flying across the country or simply keeping it stowed in the back of a vehicle, the heavy duty Polyethylene shell and internal foam protective layers is going to protect your bike from hard knocks, bangs, and potential dents and scrapes. Once closed, the built-in heavy duty steel latches allow locking to keep your bike safe and secure.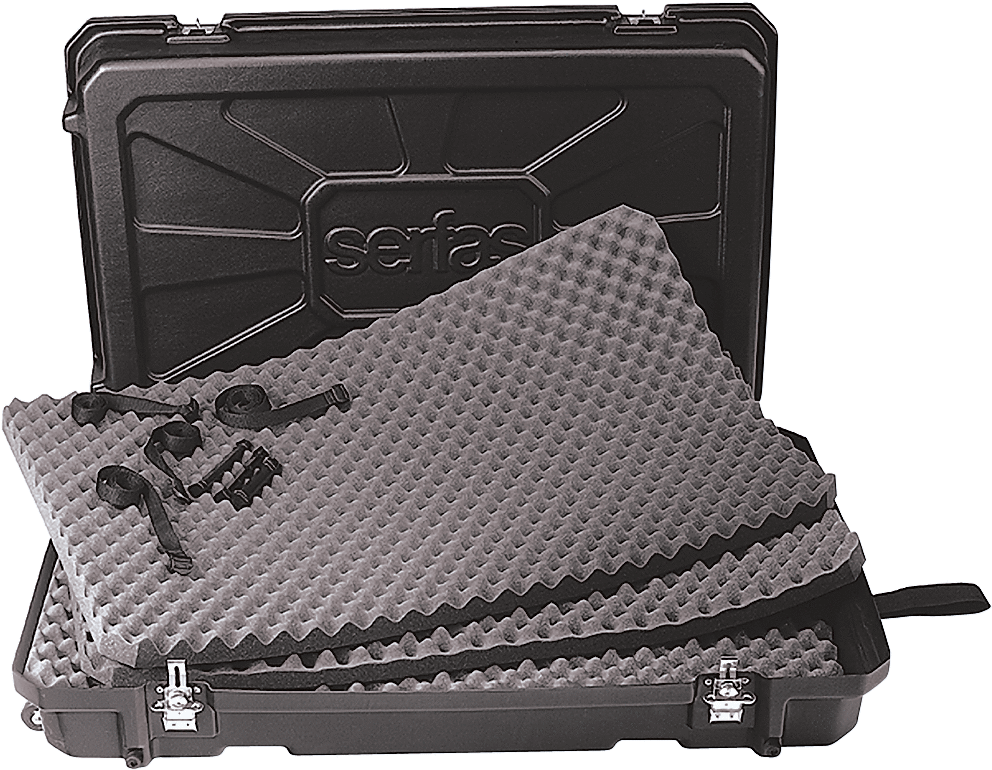 MSRP: $599.99